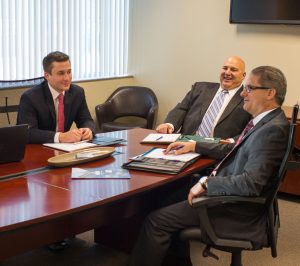 Capitol Strategies Group
Capitol Strategies Group (CSG) is a full-service, multi-client lobbying and government relations firm committed to providing expert advocacy and delivering winning strategies for our clients. Decades of experience, coupled with strong bi-partisan relationships, has made Capitol Strategies Group, Michigan's leader in Governmental Advocacy.
When your success relies on decisions made by lawmakers and regulators; the right experts must facilitate and execute targeted plans to ensure protect your interests. Because of this, major companies, trade associations, and other organizations come to Capitol Strategies Group for insight, access, and results.
Capitol Strategies Group specializes in cutting through the red tape and forging relationships with decision-makers in Lansing to help our clients navigate through the legislative maze and achieve positive results. It is our business to make connections and facilitate access for our clients. Whether you need assistance working through the legislative process, cutting through the bureaucracy of a state department, or seek interpretation through the rulemaking process, Capitol Strategies Group has the relationships and access that can streamline the process. Our experts also specialize in contract procurement, political consultation, business development, association management, and several other specialized services.
The team at Capitol Strategies Group has experience working in all phases of issue management, lobbying, government and media relations, and procurement. Each lobbyist at Capitol Strategies Group is well-versed in the issues and management of every client we serve, and we execute our operations as a team to meet the client's objectives. When a client hires Capitol Strategies Group, they get an entire team with a minimum of 16 years of governmental experience each under their belt. This model allows for prompt and accurate delivery of information and successful advocacy. Clients at Capitol Strategies Group take satisfaction in knowing that they are at the center point of the debate and leading the charge when in the middle of the battle.
Contact us to see how your organization can benefit from the services provided by Capitol Strategies Group!